Category ········· Print
Completed ······ January 2021
Productivity and Order: Debunking the 9-to-5


This project was a response to the International Society of Typographic Designers (ISTD) 'Putting Things in Order' 2020/2021 competition brief.

It explores the modern-day business model of an 8-hour work day, its origins and initial purpose, its problems, and its alternatives, providing an argument for its abolition.

This project integrates archival imagery, typographic design, photo editing and annotation, for a corporate and industrial feel.

The outcomes for this project consist of a 70 page publication, several pages of which can be seen here and two typographic poster variations, shown below.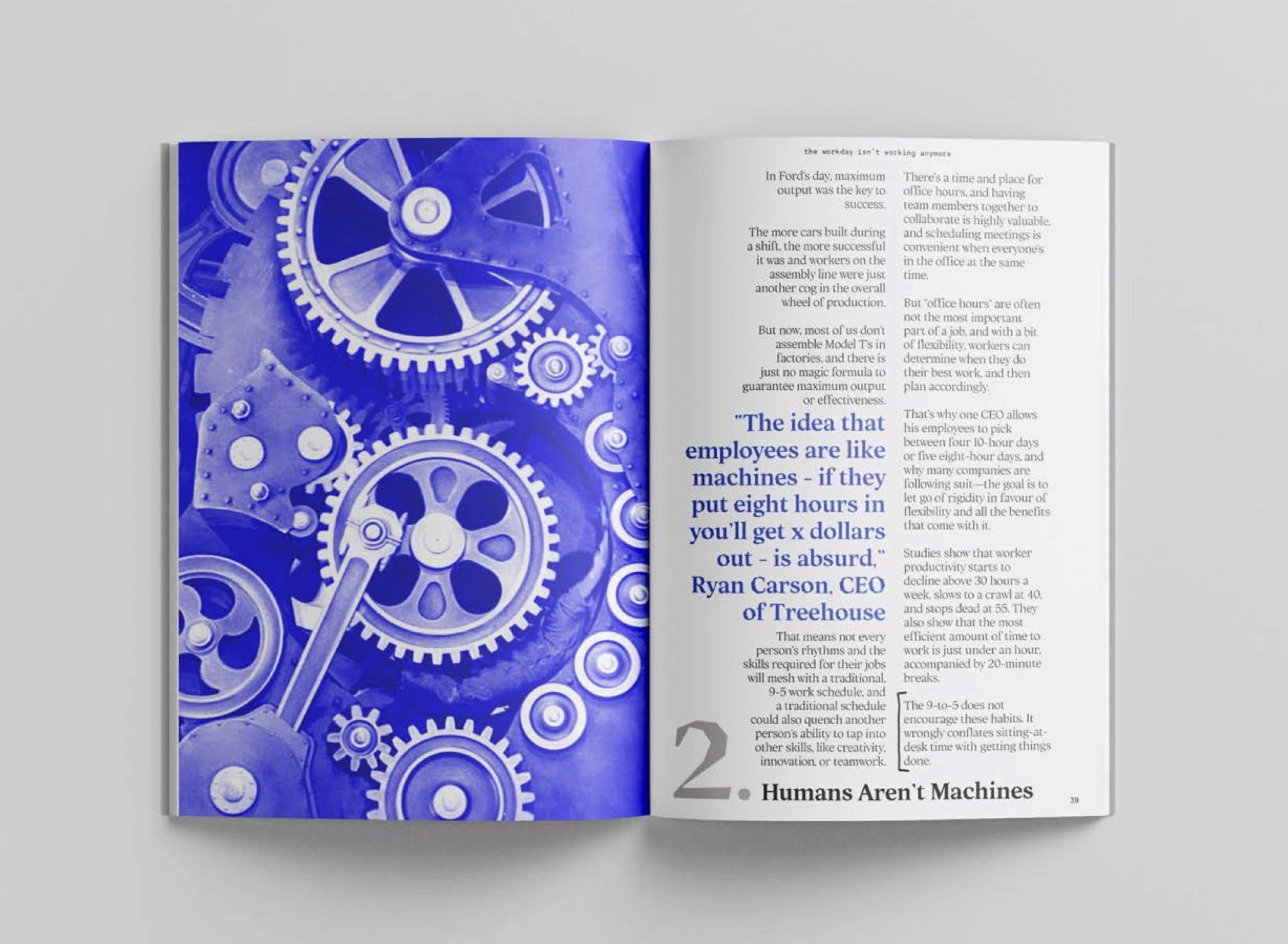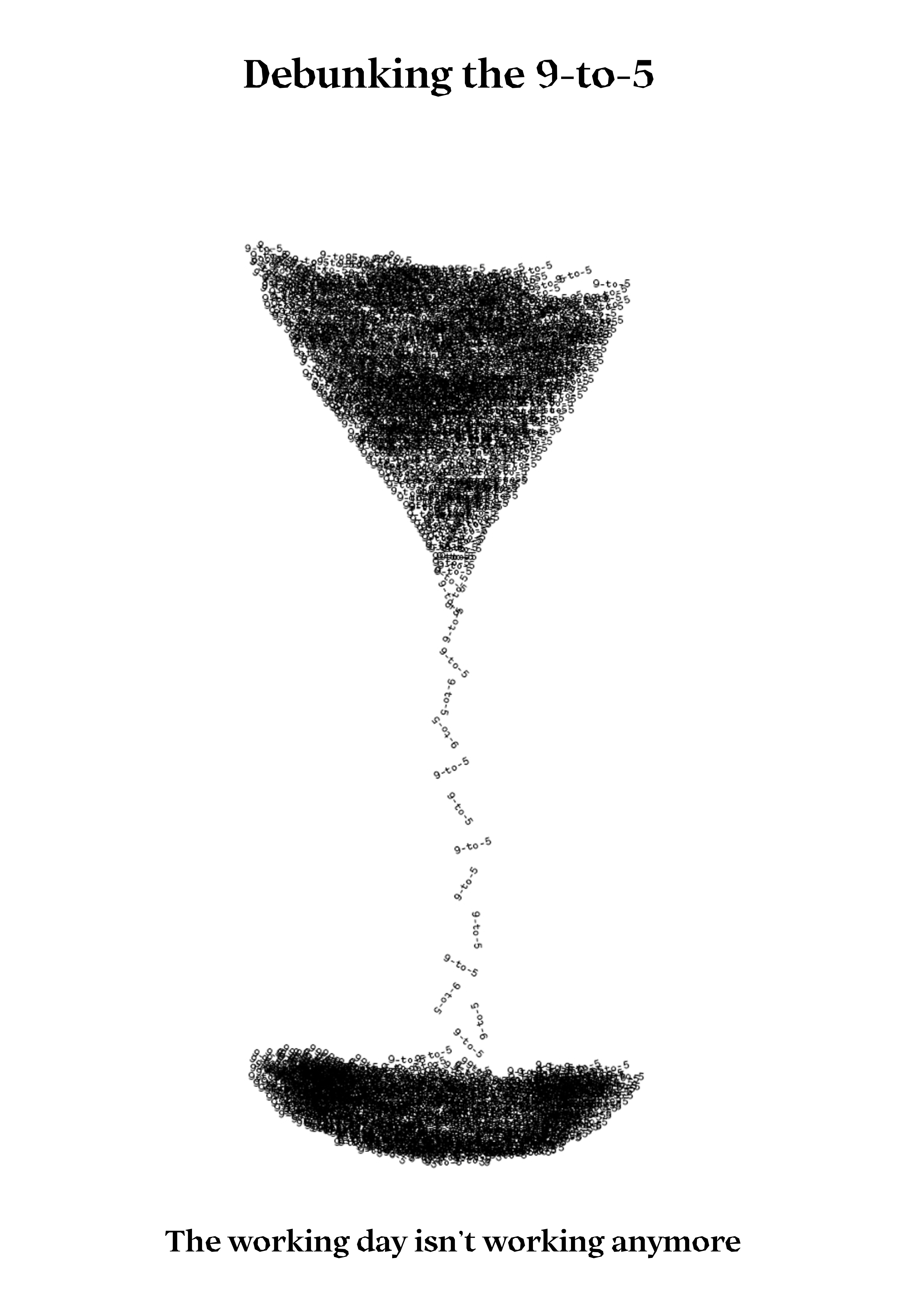 Category ········· Print
Completed ······ November 2020
Arson Flipbook
A flip book demonstrating how quickly a fire can escalate in the home if a child is left unattended with matches.


The flip book aims to demonstrate in real-time and (near-accurate match scale) how quickly a flame sparks from a match.

It is accompanied with statistics on domestic fires to encourage parents to hide matches from their curious children.
Category ········· Print
Completed ······ June 2021
Ms.Understood, Miss.Diagnosed, Mrs.Treated
Taking a closer look at the issues of gender bias in health and medicine, this publication illustrates the extent to which medicine favours men, 'from root to tip'.

This publication combines content from the book 'Invisible Women' by Carolina Criado Perez and digital graphic illustration, and the aim was to integrate the information into the imagery.
Category ········· Print
Completed ······ June 2021
A Mile in Her Shoes
The death of Sarah Everard this spring highlighted what is, for many women, their deepest fear, and was the catalyst for an outcry of women expressing their horror towards the tragedy, and the fear we collectively live with, at the thought of finding ourselves in a similar position.


This publication combines art directed and edited photography with typographic testimonies from women sharing their experiences and fears being alone and out at night as a woman.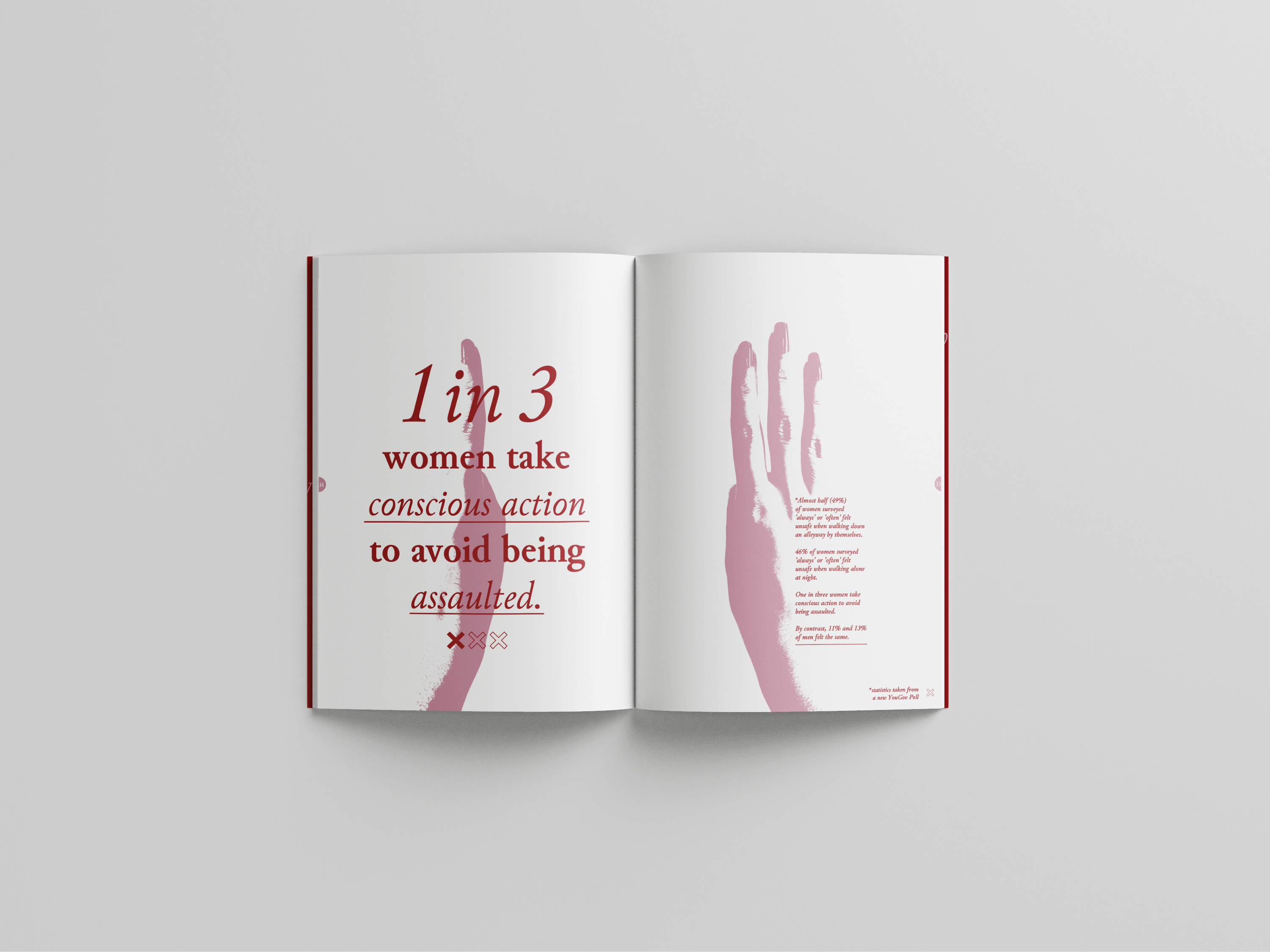 Category ········· Print
Completed ······ December 2020
Keeping Your Child Safe Online II

This short publication uses content from an interview with my mother to explore how my parents attempted to keep me safe online whilst growing up.

It uses simple and retro-digital styling in the illustration and typefaces, as a nod to the times in which I grew up, and the computer interfaces I saw as a child.