Category ········· Poster, Leaflet
Completed ········· May 2021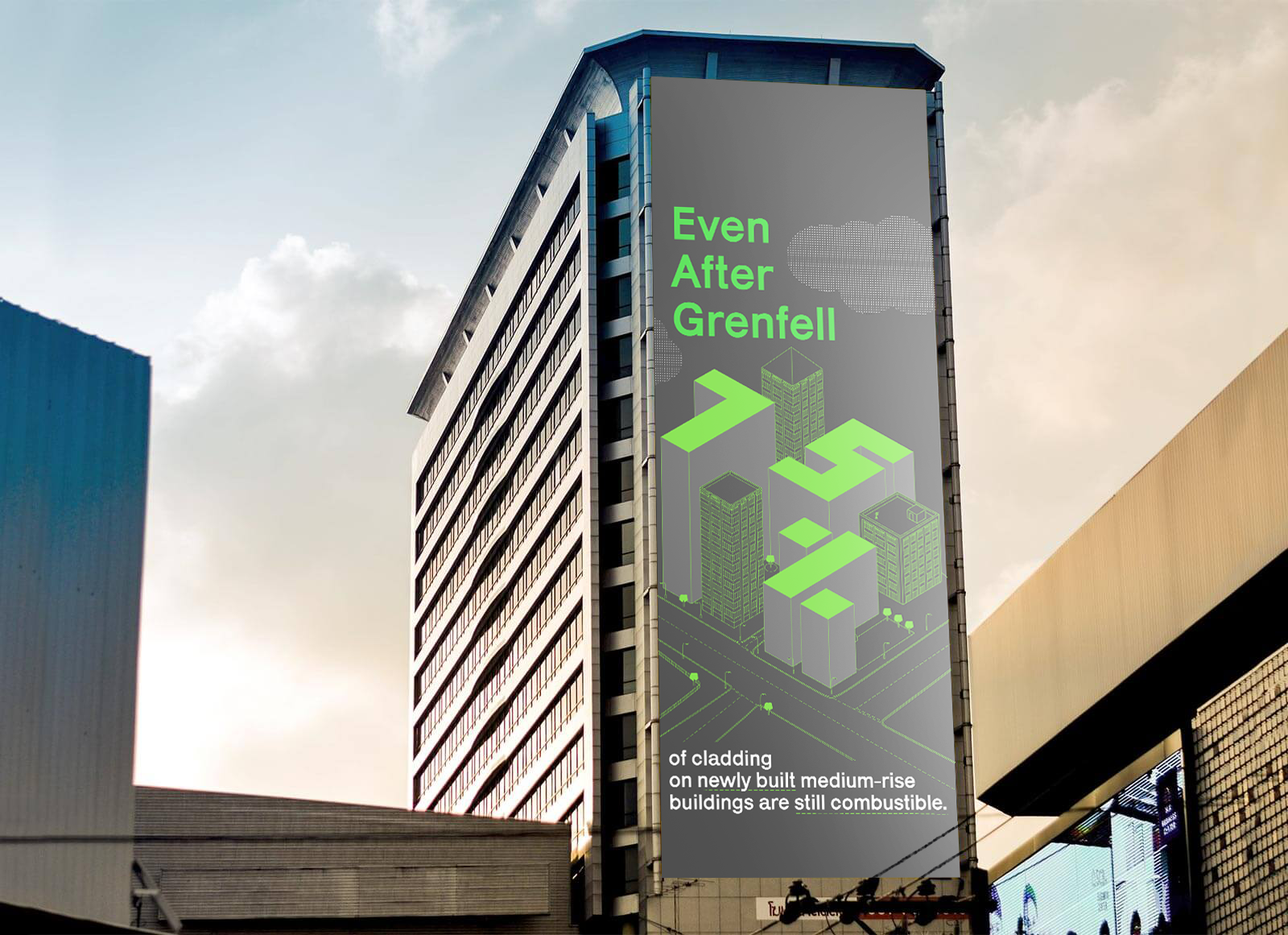 Even After Grenfell

To commemorate and honour the 72 lives lost in Grenfell, for this project I decided to review what has changed four years on from the disaster. The truth was - not enough.

This poster, leaflet combination is designed to demonstrate that not enough has been done to prevent this disaster from reoccurring.

The leaflet is designed to fold and stand up as a model of the tower, pre-disaster, with 72 blacked out windows for the 72 lives lost, whilst the poster is designed for large scale viewing, blown up to billboard sizing.

Category ········· Poster
Completed ········· December 2020
Objects of Safety
This poster uses scanography to document everyday objects a person may carry around for safety.

As the text suggests, everyone's version of safety looks different, but this poster aims to encourage its viewers to consider about just how much thought for their safety goes into their choices of belongings to carry around with them.

Is it less than in this poster, is it more?
Category ········· Poster, Leaflet
Completed ········· January 2021
A State of Mind
A simple poster with some food for thought on the theme of safety. Designed to be large scale, with the wet-floor sign to scale.
Category ········· Poster
Completed ········· May 2021
Perspectives on Privilege
Extremely relevant to the current times, these posters individually target those who feel threatened by and aim to hinder conversations on oppression and equality.

Both are interactive and designed for an exhibition style viewing experience.

These pieces are designed for viewing with a red lens to reveal the hidden message.
Category ········· Poster, Typography
Completed ········· March 2021
Fears and Limitations


A short poster series on experiences as a designer, of collective fears we face.

Namely, imposter syndrome and perfectionism, and offering a solution for these fears. combining simple imagery with playful typography.