Category ········· Branding
Completed ······ June 2021
Learning About Learning Difficulties
Learning Difficulty Education is somewhat lacking, both for parents and educators, and for children.

Why is this so important?

Because learning about neurodivergence at a young age promotes inclusivity, encourages early diagnosis to ensure support for children's individual needs starts early, and helps curb bullying of and self-esteem problems for those who are not neurotypical.

This child friendly information pack tackles symptom identification, education on learning difficulties, and diversity and inclusivity promotion.
It includes a storybook explaining learning difficulties and how they might affect oneself or their peers, an Adults Guide to Use, Gender Specific Symptoms Checklists and a Poster Series.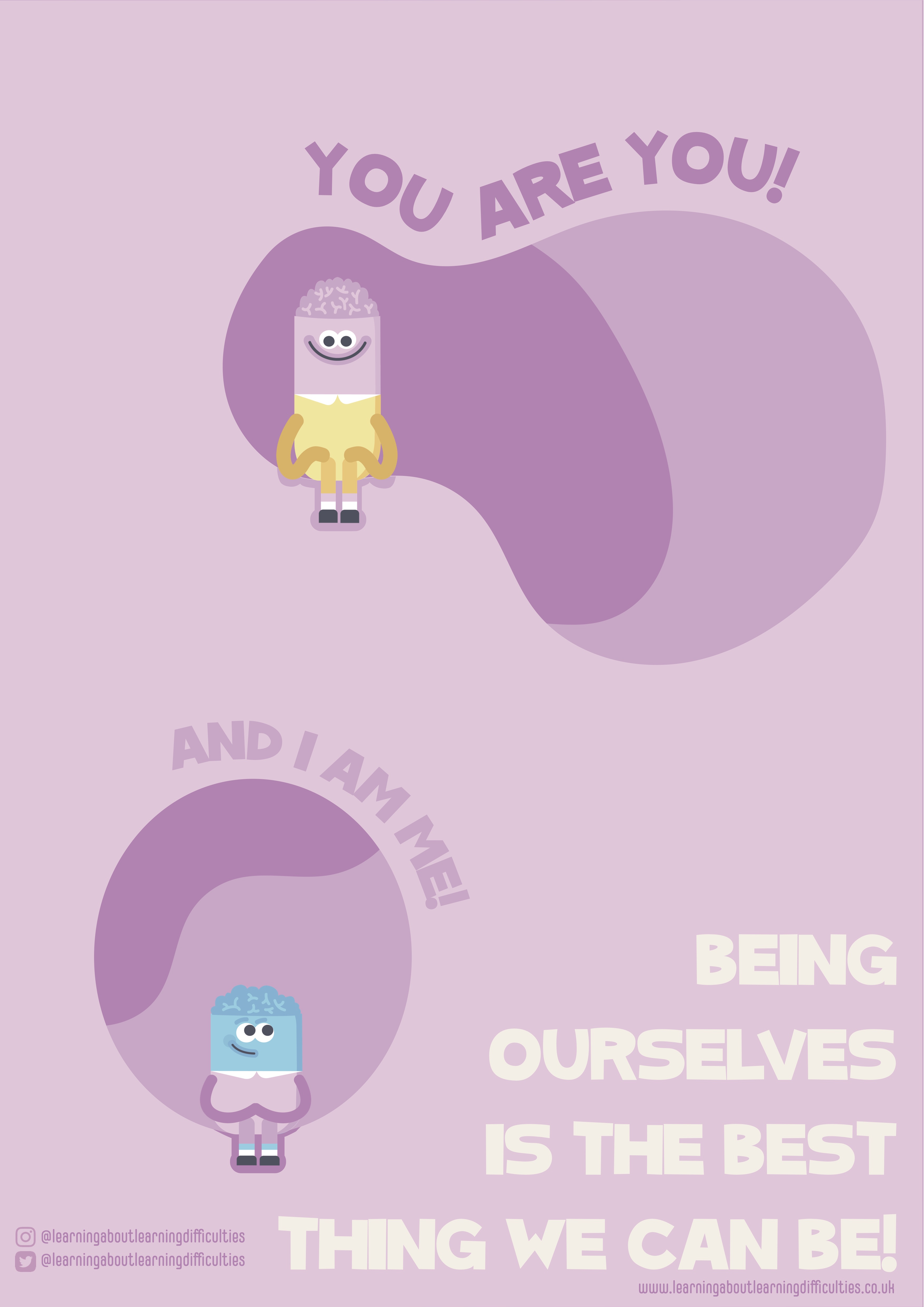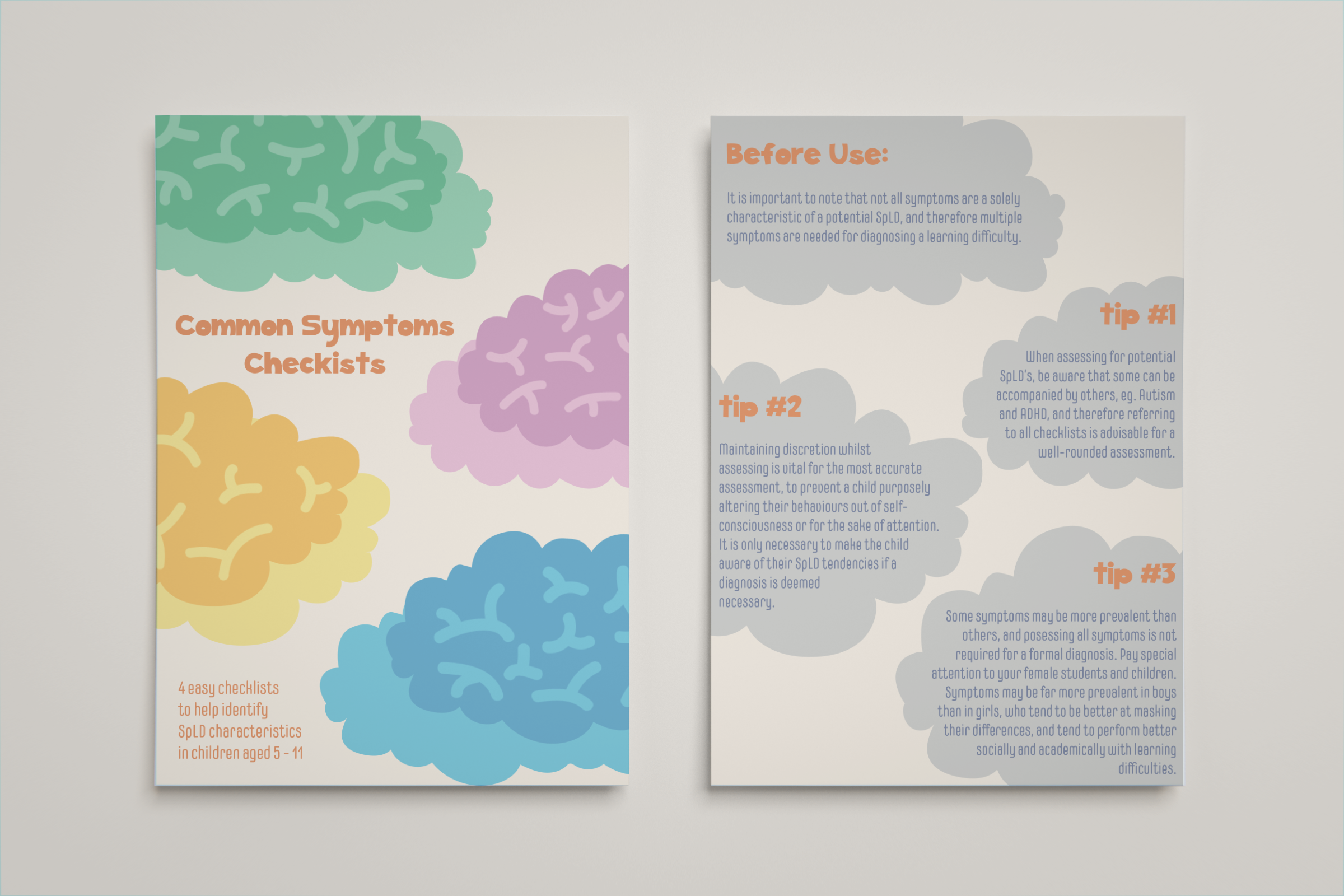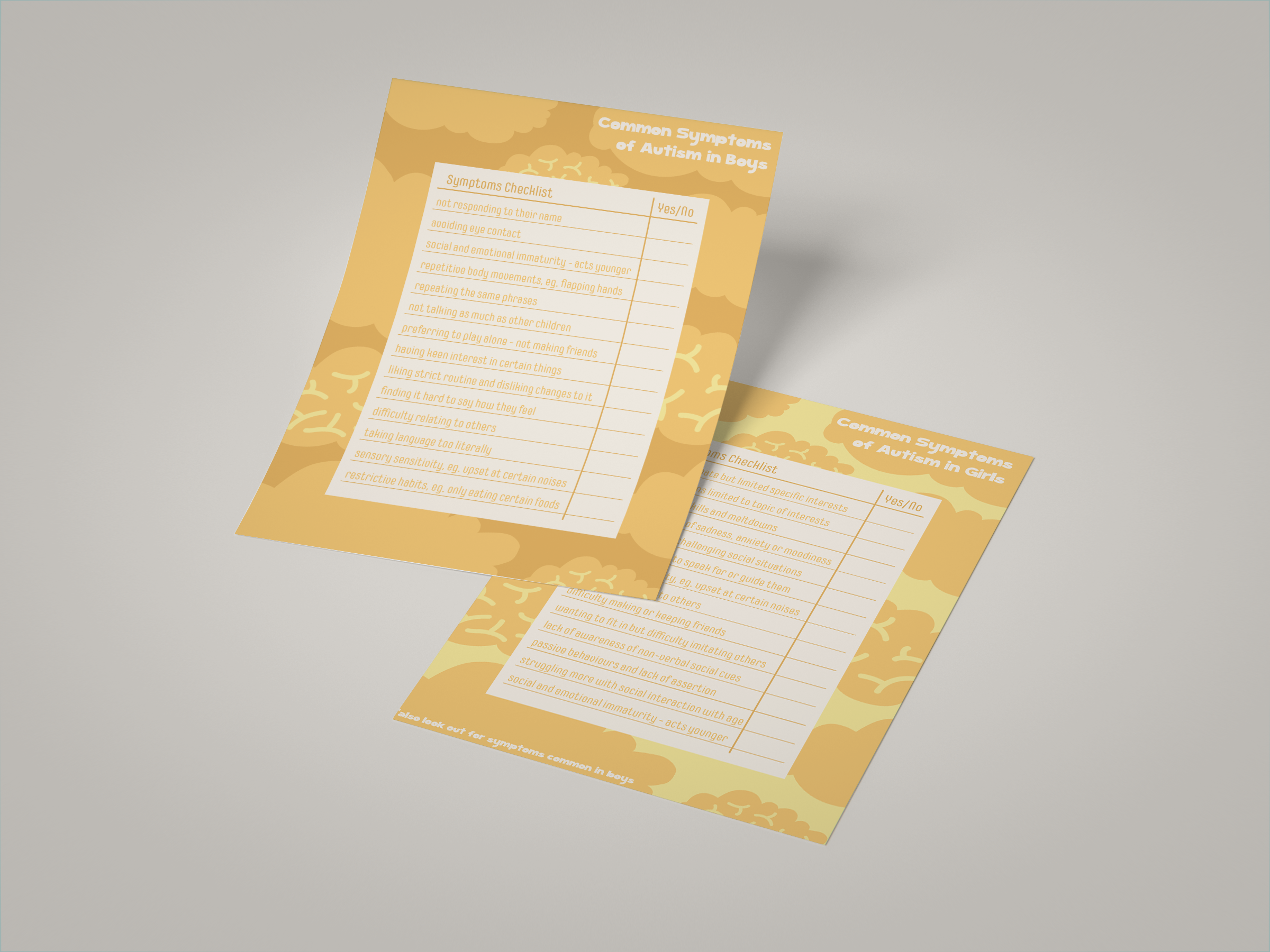 Category ········· Branding
Completed ········· March 2021-Present
Brandon Trust


A collection of highlights from my time as an intern, and later a Junior Designer at Brandon Trust, a charity that supports adults with learning disabilities and autism

My priority with my work at Brandon Trust was to help create a stronger sense of brand identity.

This identity is centred around accessibility, due to the nature of the organisation, but also simple illustration which aims to help represent those with learning difficulties, who are some of the least-represented in our society.
Category ········· Publication
Completed ······ August 2021
Annual Report
Locked Down but Living Free: Thriving against Adversity - how Brandon's community has re- defined 'live free' to flourish in Lockdown

My concept for the theme of the 2020-2021 Annual Report was inspired by the experiences many of us shared during the pandemic.

It was a dark time for many of us, but also a time that forced many of us to grow despite the harsh conditions, and spend more time than ever outside in our gardens. Instead of focusing on the hardship of the year, we reflected on all we had cultivated over the that year, making the narrative and acompanying visuals lighthearted and uplifting.

This design unifies the theme of growth and its visual associations, and our shared experiences of time spent outdoors.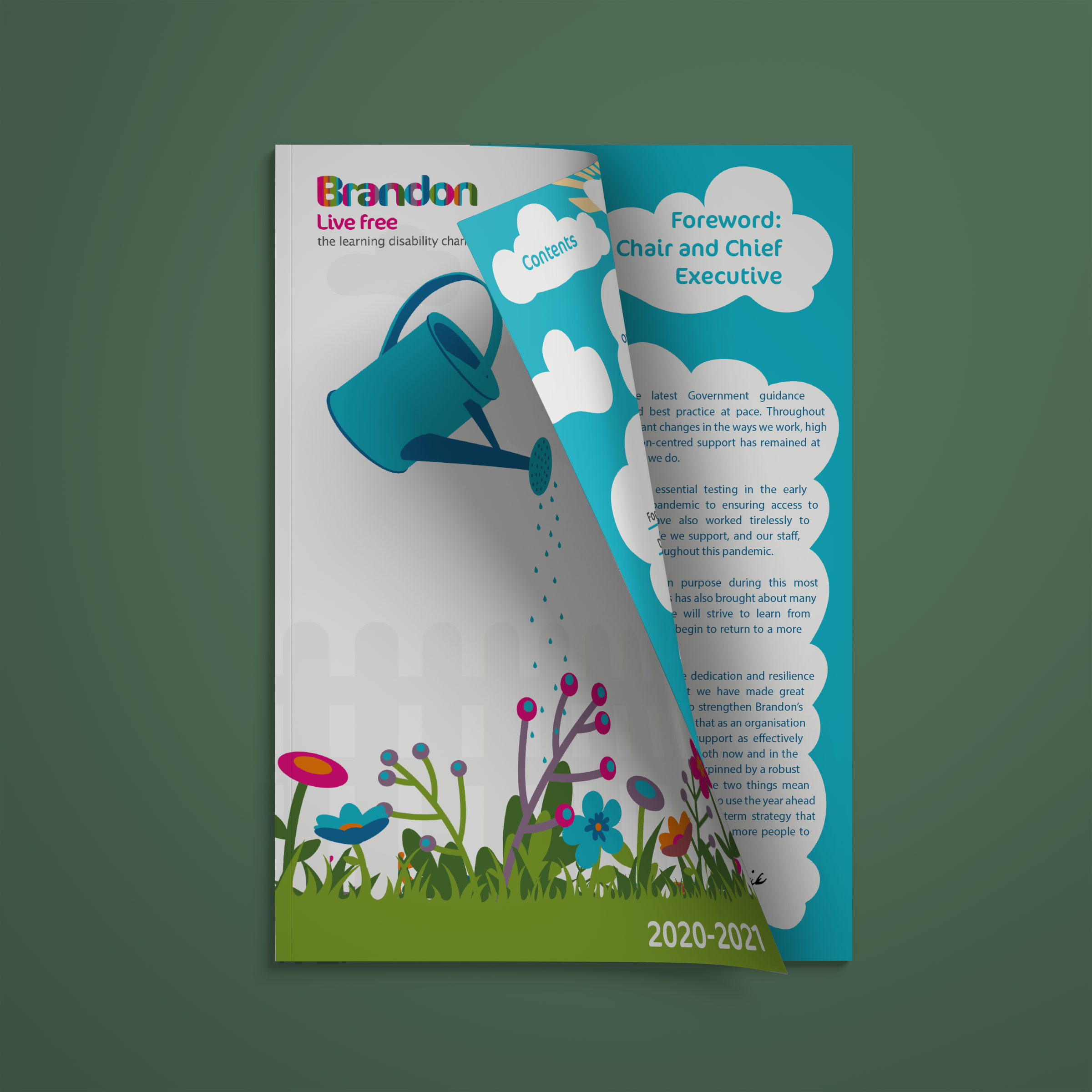 Category ········· Branding
Completed ········· July 2021
Social Media Suite


Injecting some brand identity into the social media presence of Brandon Trust

To provide a greater sense of flow and consistency to the charity's instagram page, I created a series of templates, with multiple interchangeable variations of each.

These designs each serve a different purpose and function.
The templates consist of a photo frame design for every day photo posting, a quote design for short pieces of text and a carousel design, which provides space for sharing more information, with these templates created for use across Instagram, Twitter, Facebook and Linkedin, in the appropriate dimensions.
Check out their social media using @brandontrust
Category ········· Logo, Illustration
Completed ······ August 2021
HR System Logos
Creating visual identities for the new HR systems, B-Hive and B-Safe

This project started with B-Hive and later extended into B-Safe.

The intention was to create imagery that provided a subtle nod to the B theme, whilst incorporating the theme of community, inkeeping with existing brand identity I have produced for the charity

I created an abstract bee hive shape for the main logo, and replaced the hyphen and 'i' dot with a hexagon shape, as a nod to a honeycomb

The subsequent B-Safe designs were created to closely mirror the style of the B-Hive designs.