Category ········· 3D, Packaging
Completed ········· December 2020
A Souvenir for Your Safety
Another project within the fire safety theme, and this one aims to create a solution to the problem.

I was inspired by vintage matchbox packaging, and the design is combination of illustration and product design.

This matchbox packaging is not only more engaging than typical matchboxes, but holds a message about its dangers, and a more complex design aims to limit a child's ability to get a hold of its contents.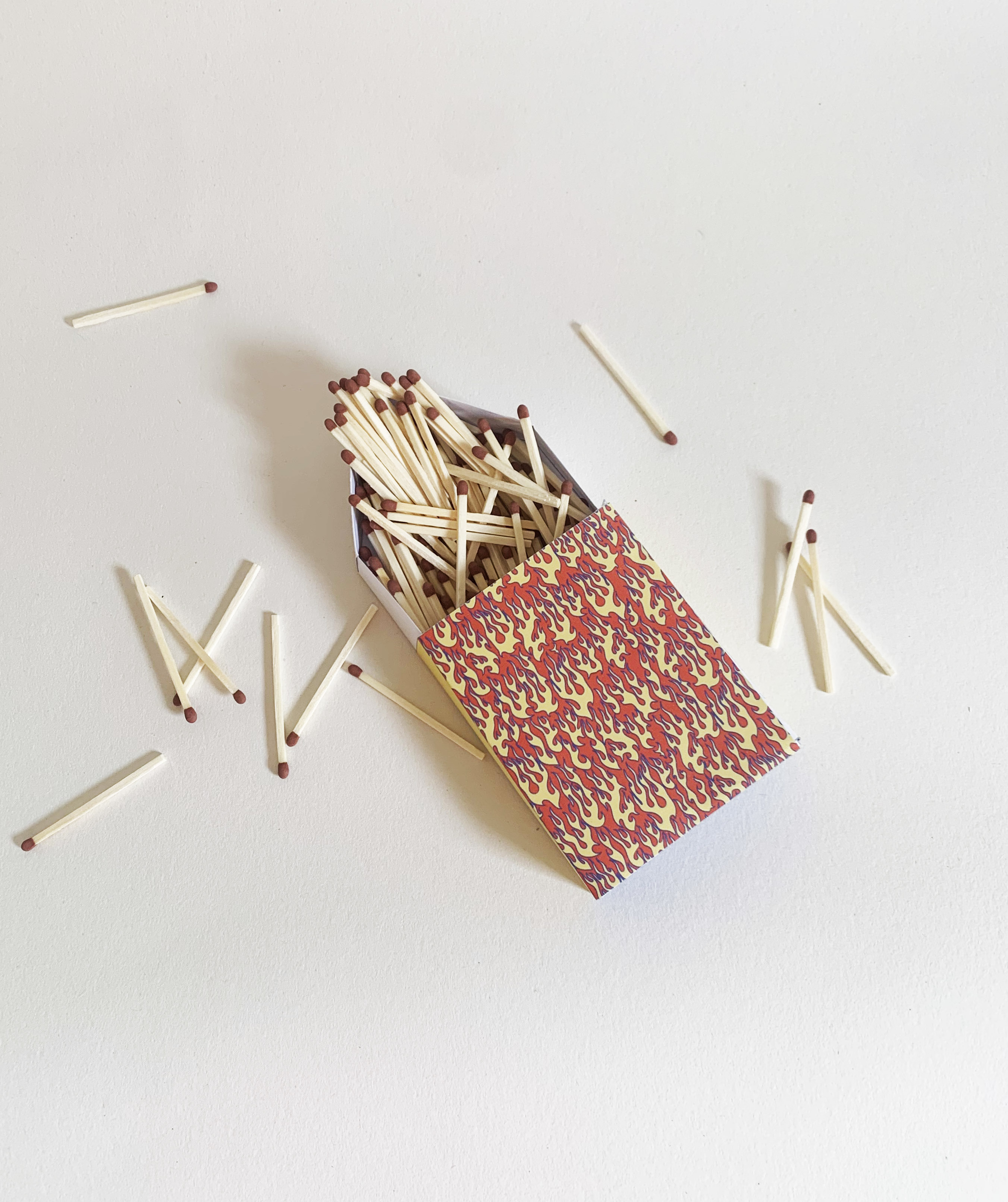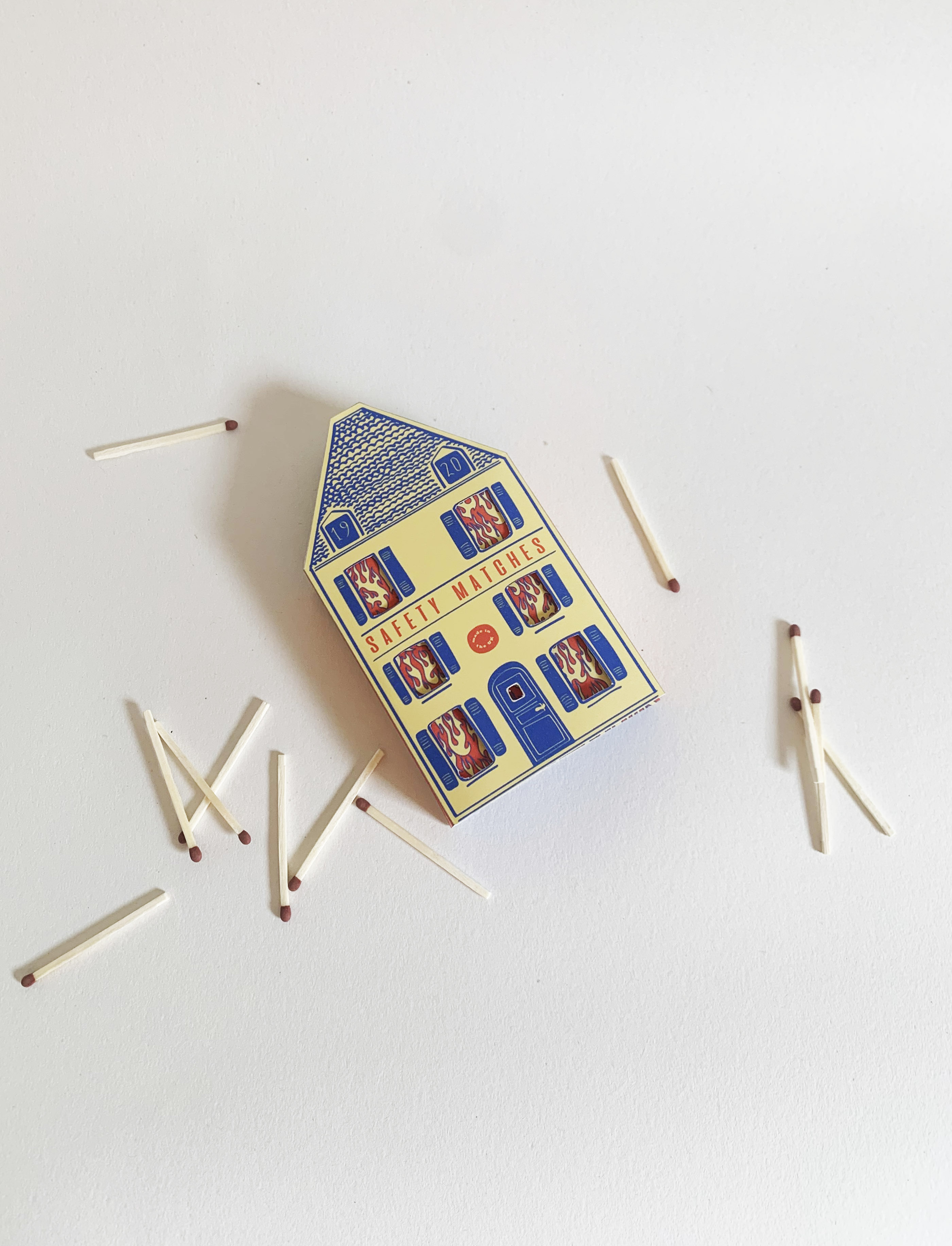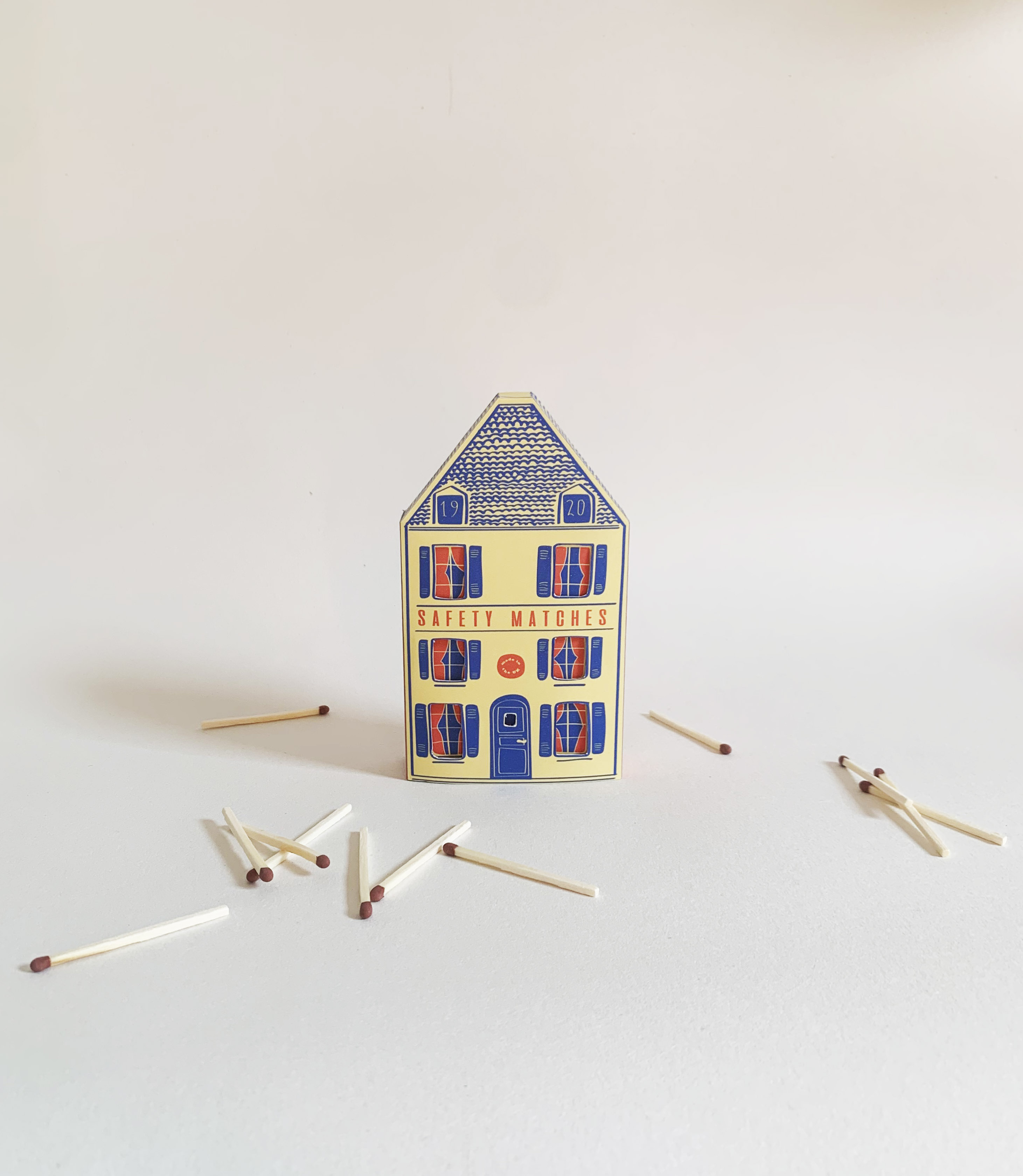 Category ········· 3D
Completed ········· March 2021
The Price to Pay for Safe Sex


Designed to be viewed in multiple formats, this project is a breakdown of the extensive risks women take for the sake of safe sex, in taking birth control medication, a stark reminder of how often being a woman means making personal sacrifices.

The NHS might make this medication cheap and widely accessible, but the real question is why must it just be women who pay the price for wanting safe sex?

Must the burden always fall on women's shoulders? It seems a burden that is far from evenly shared.

The project series includes a three-dimensional receipt roll, listing the main side effects of the pill on repeat, a large scale poster version to demonstrate just how extensive the list is, and a twin pack of underwear, one printed with the receipt simplified, and another with a kaleidoscopic print of a pill packet, to illustrate the subject better.